Exploring Stacey Dallyn's Creative Endeavour, The ART HUB
September 3, 2020
Producing something fresh and unique through any form of art offers a sense of self-worth and purpose, so as summer turns to fall amidst the upheaval and change of 2020, we're focussing on Creative Endeavours. No matter how you do it, realizing an artistic passion, dream or skill is a productive focus – it drives us into the future, makes us feel good and it can have a profound impact on the world around us.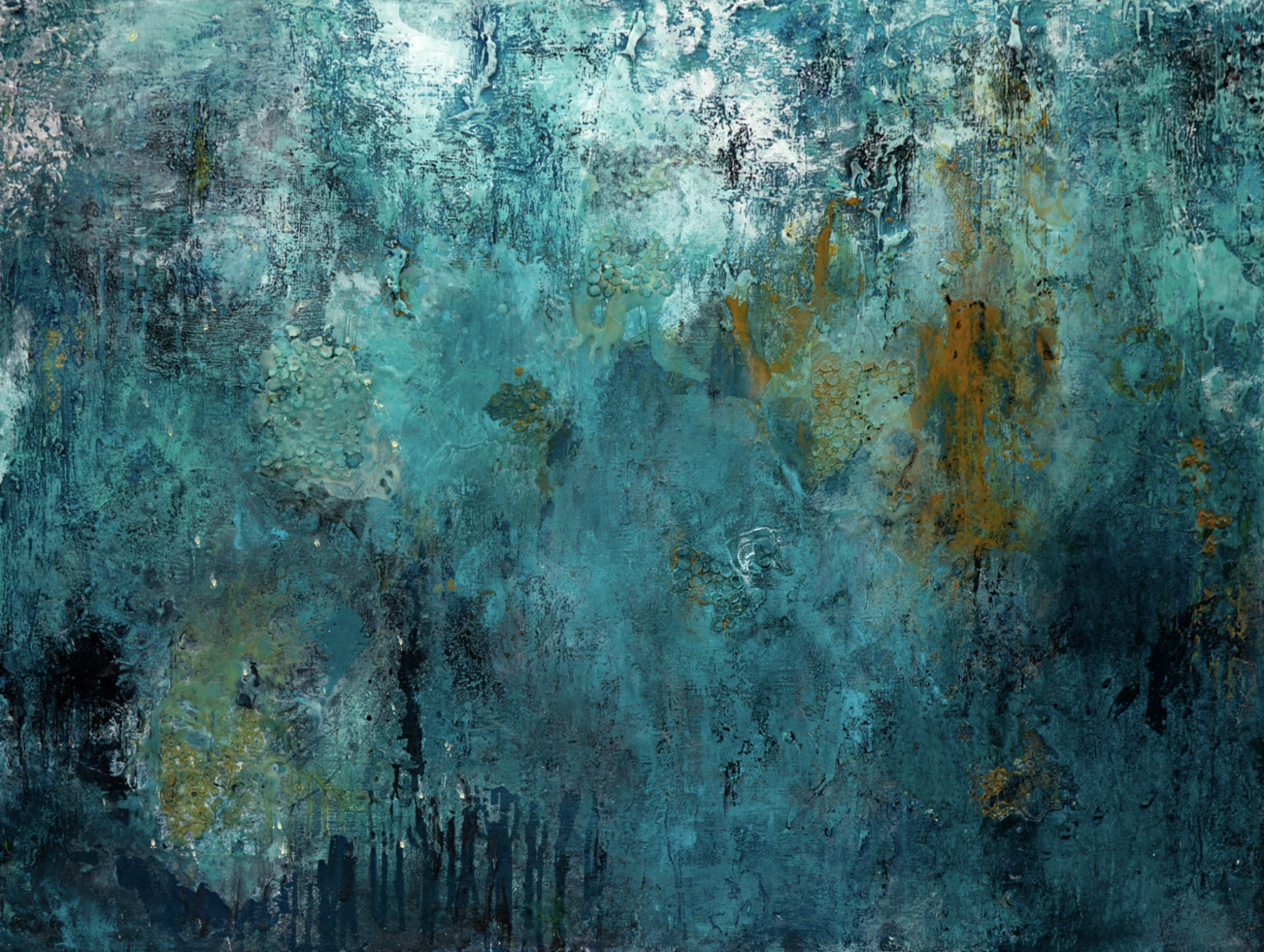 To launch our series we caught up with mixed media artist and founder of youth art therapy programme ART HUB, Stacey Dallyn, who's story vividly illustrates the power of creative endeavours.
For Stacey, it's no exaggeration to say that the pursuit of creative endeavours is a means of survival. Growing up she looked forward to summer when the Parks Board erected their 'creative shacks', chock full of supplies and supportive counsellors, they provided a sense of community, belonging, and acceptance. Soon, she was drawn away from mainstream education and into the arts. As Vancouver grew and opportunities arose, Stacey landed a dream job working as a jet-setting fashion editor, but her career came to a pause due to the responsibilities of having kids that did not fit into the standard school system.
Her sons were raised brush-in-hand and encouraged to express themselves creatively at every opportunity. "I would paint backgrounds that were very ambient and I'd let my kids just have a go at the canvas. They always thought it was really magical that they were allowed that privilege. And I was like, 'no, come on, you can probably bring something fresh to it!'"
Jack, her eldest, was exceptionally gifted – a boy of prodigious intellect, energy, emotion and kindness, a deep thinker with a multitude of ideas. A poet, a skateboarder, a true creative, he filled his journals with art, philosophy and innovative views on how to care for and heal the world. But he struggled with substance abuse. Victim of a broken system, he was unable to get the support he needed and his life was tragically cut short by a fentanyl overdose in 2016.
"I went on national news saying it could happen to anyone, and from that, started building. His friends would come down to the studio to calm themselves, just as Jack would. They'd sit with his journals and kind of heal."
"I left a canvas up and I kept the doors open so kids could wander in and paint. As the visits became more frequent and more prolonged, I began to realize that there was a therapeutic quality to spending time surrounded by art material."
"At that point, I decided to go back to school to become an expressive arts therapist. It was almost like a calling. Expressive arts therapy employs a range of creative 'entry points' from improv, music, painting, and sculpture, to help people express themselves. "It's about being radically present."
"You don't have to be creative to benefit – it's about the journey, not the result."
Throughout Stacey's practicum, she focused heavily on youth. "I saw stuff you wouldn't believe. There was an almost ritual sense of healing and I witnessed extraordinary art coming out of the people I worked with." Inspired by this power and in memory of Jack, she created ART HUB – a place for young people to connect, experience community and to explore, learn and heal through creativity.
"I opened my studio knowing that the system is broken, but we can be the change."
The programme has grown through numerous alliances, focusing on the art of play and process via a multi-module approach to therapy which allows youth to express themselves through different mediums. For their most recent endeavour, they've joined forces with Opus and community services agency, PLEA, to run a series of skateboard design workshops.
Over the next month, sixty youths-at-risk will have the opportunity to work with Stacey and her team, customising their own skateboard decks whilst simultaneously engaging in ART HUB's ethos. "There's a lot of philosophy around community safety in skateboarding and we wanted to do a project where kids could ride on their creations. You can actually have a breakthrough in a single session. Someone might come in with an obstacle they didn't sign up for. They can't solve anything, sometimes you can't – they're young, they're in a tough situation – but what they can do is go into 'the imaginary' and write their own narrative."
Drawing from personal experiences, it is this movement from the everyday into fantasy that opens pathways to self-discovery and healing. "When they start creating, it's completely decentering. They begin thinking about where the dots go or where to add yellow, not wondering if it's safe to go home." We'll be following up with a podcast and article at the end of September to find out how the workshops went.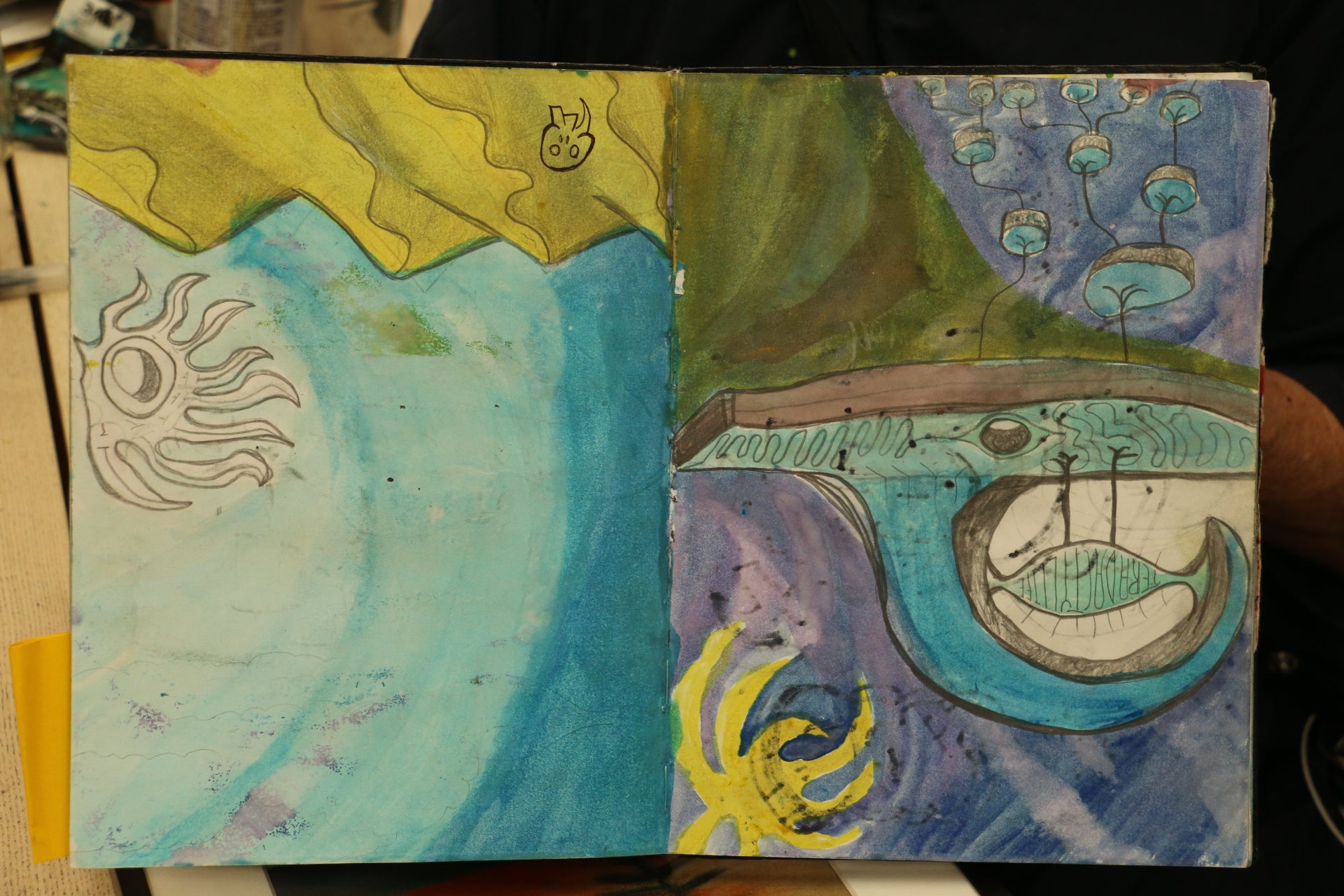 Following the skateboard collaboration, Stacey and marketing wizard Katrin Shein have big plans for the future. "The idea of ART HUB is that it's like a coral reef. You just drop something in the water and then it slowly builds and builds and builds until it has its own life." They're in the process of acquiring a double garage near Vancouver's Main Street which she envisions will end up a bit "like Andy Warhol's Factory, except it's not for evil and everyone won't be on speed." She's also influenced by french photographer, JR's 'Inside Out Project'. "They print the stuff, they polish it, but the kids have the cameras in their hands. That's sort of the same idea for us. We create projects that have enough framework and a strong perimeter to work within."
"Our role is to guide but never infringe on people's creativity,
especially as it's a therapeutic process."
"But whatever they make, it will come out nicely and they will feel good! Eventually, our goal is to sell the kids' work. We have quite a large plan and a big network and we really want to grow for all the right reasons."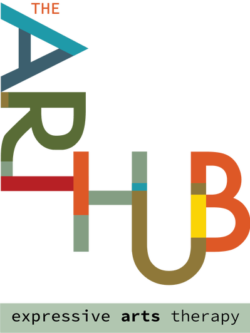 ART HUB is an ever-evolving creative endeavour inspired by the memory of Jack – "a boy who brought so much wonder to those who knew and loved him". The fact Stacey has managed to turn an unimaginable tragedy into such a potent legacy is a testament to her impregnable strength and vision. It's also a statement on the power of art – its influence on her life, on her son Jack's and on the countless young lives who have and will continue to benefit from such a vital and forward-thinking programme.
Inspired to design your own skateboard? Check out our skateboard decks here.