Sustainability at Hahnemühle and Bamboo Paper for Digital Printing
April 21, 2021
Sustainable Papers for Digital Printing
Sustainability and digitization are megatrends. So, what could be more natural than for Hahnmühle to include sustainable paper too? They protect what matters and present a unique FineArt inkjet paper made from extraordinary, sustainable Bamboo. As a "green paper" it occupies a special place within the Hahnemühle Digital FineArt Collection. 
Vegan, without optical brightener and sustainable
These are three properties most important to their Natural Line but remain deep-seated in their company's DNA. All Hahnemühle papers have been vegan since 1965. The new Bamboo paper with its natural, warm white tone is a wonderful media that can produce impressively bright colours and deep blacks without optical brighteners. Their premium inkjet coating guarantees that – as with all other Hahnemühle Digital FineArt papers. The plants that provide the cellulose require minimal maintenance, grow quickly and don't need any pesticides. Their rapid growth means that more cellulose can be produced on the same cropland than with other raw materials, and they also require much less water, helping to save valuable resources and protect the environment
Bamboo 290 gsm · 90% bamboo fibres · 10% cotton · natural white
Hahnemühle Bamboo is the world's first FineArt inkjet paper made from 90% bamboo fibres, for a natural look and environmentally friendly paper production. The natural white, warm-toned bamboo paper does not contain optical brighteners, and stands out thanks to its soft, lightly textured felt structure and sensual feel. The matt premium inkjet coating delivers excellent printing results with defined reproduction of colour and detail, particularly for warm hues and monochrome prints. Bamboo is acid- and lignin-free and meets the most precise requirements in terms of age resistance. The unique combination of sustainable bamboo fibres, soft surface texture and impressive print quality gives the artwork outstanding expression and soul.
Advantages of Bamboo:
Bamboo is one of the fastest-growing plants on earth with up to 1 m per day.

It grows 20 to 30 times faster than wood.

It can be harvested every 5 years without damaging the plant as the stumps sprout and

grow again.

Bamboo is an undemanding plant and can thrive on depleted soil.

It needs less water than crop plants and doesn't need fertilizers, pesticides, etc. at all.

By dropping leaves throughout the year, it creates natural compost and turns degraded soil

into farmland.

Due to its strong root system, bamboo prevents erosions.
Find more info about our  Opus Fine Art Printing
Hahnemühle's Motto to "Protect What Matters"
For many years, Hahnemühle has been supporting both regional and international environmental projects as part of Hahnemühle's Green Rooster initiative, including reforestation, animal protection and environmental education programmes!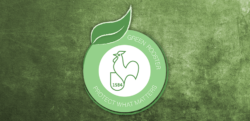 Environmental awareness plays a particularly important role at their production site – they live by the motto "Protect what matters". Hahnemühle is located at the edge of a nature reserve. As such, environmentally friendly paper production is a high priority. Using precious resources such as water, fibres and energy sparingly and responsibly is a matter of course for them.
Sustainability at Hahnemühle – Protect what matters
The water they use to produce their high-quality FineArt papers comes straight from the source and is set apart by its particularly high level of purity, meaning it doesn't need to be chemically treated at all! Even at the end of the production cycle, the wastewater has not been contaminated with pollutants and is returned to the river as high-quality water.
Their fibres are sourced exclusively from primary fibres. One key factor here is the lignin-free cellulose they use, sourced from deciduous and coniferous trees that grow in sustainably managed forests and are FSC- or PEFC-certified. The types of linters also play an essential role. Linters are fine fibres framing the seed of the cotton plant, which occur as a by-product of the textile and oil industries. They also have their sights set on finding fast-growing, renewable cellulose alternatives that help to conserve resources, like their bamboo paper (link to bamboo digital paper- and bamboo fine art paper if in stock).

For many years now, all the electricity they need has been generated exclusively from renewable sources, such as wind, water and solar energy. This enables them to sustainably reduce their CO2 emissions. They heat their site using natural gas – and due to their waste heat recovery system, the emissions from their furnace are considerably below the legal limits, by more than 40%.
Another key element of sustainable resource management is recycling. Any production waste or scrap materials are returned to the production cycle and, if that isn't possible, they are handed over to other waste processors. Hahnemühle always give priority to recycled material as long as it can be used in their products without reducing their quality, for instance, in thimbles and cardboard packaging.
They are proud of what they have achieved so far and are constantly working towards putting further measures in place and finding more environmentally friendly and sustainable ways to run their business. Their proximity to the natural world provides a daily reminder of what they need to protect. For them, this is both a responsibility and an incentive.
Discover the Brand