Bursting with Vibrant New Colours – Opus Essential Oil Paints
April 6, 2020

Our Opus Essential Oil Paints just got a promotion! We are very proud to introduce the New & Improved Opus Essential Oil Paints as the latest addition to our Opus Essential paint family.
---

Manufactured in North America by the same small-batch paint artisan as our Opus Essential Acrylics, Essential Fluid Acrylics and Essential Watercolours, these oil paints offer an impressive and expanded colour range that is now available in 54 vegan-friendly colours!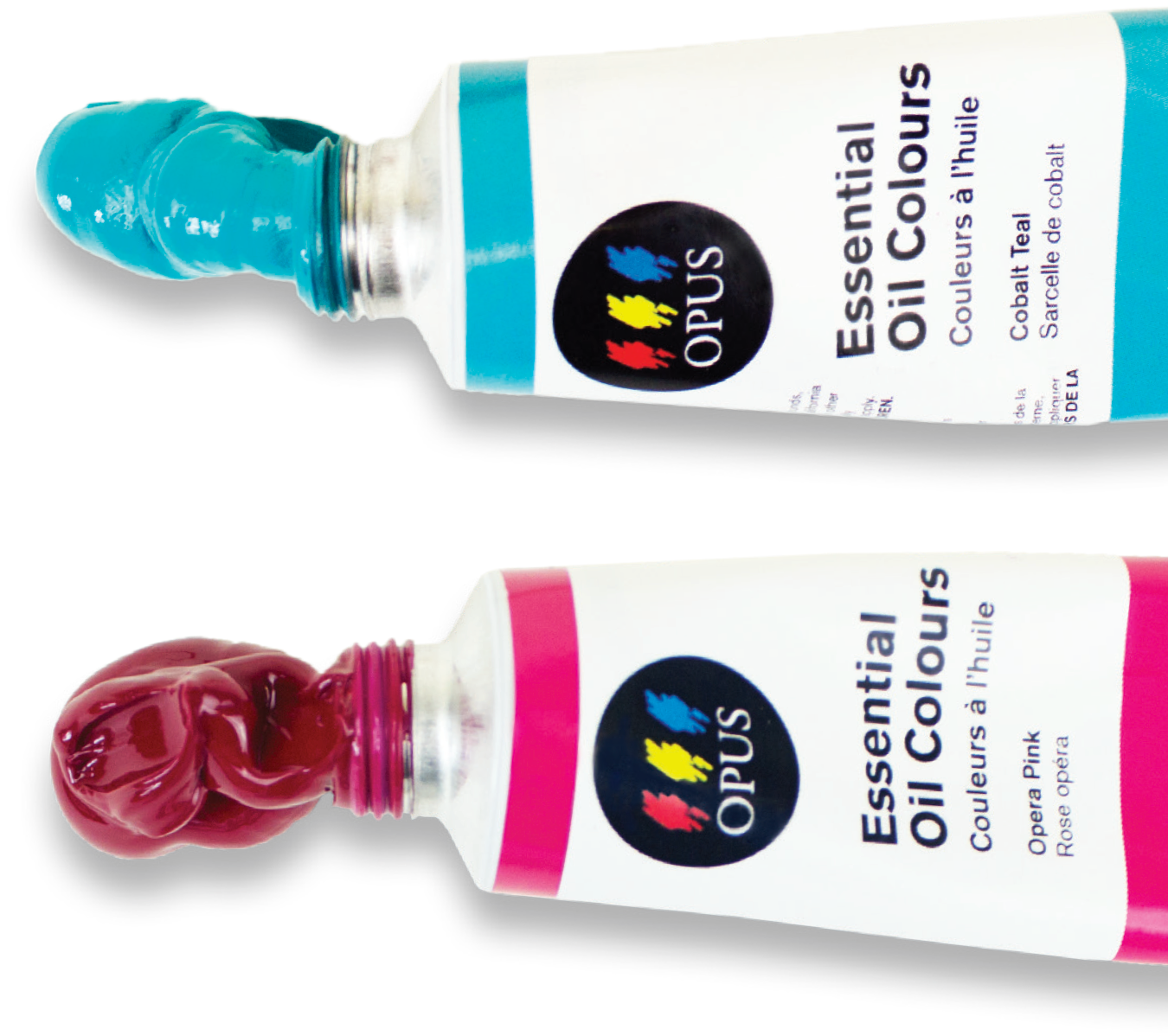 Each colour is manufactured using specific processes that maximize their unique pigments and qualities. Their creamy texture and high pigment load will be welcome to any oil painter's palette.
A selection of three whites including Flake White Hue, Zinc White, and of course, Titanium White are all manufactured using safflower oil as the base, allowing for cleaner, truer whites. We have also curated our colour line to include several colours that are not commonly found in oil paint lines, namely Opera Pink, Green Gold, and Quinacridone Gold.
Whether or not you tried our earlier Opus Essential Oil Paint, we invite you to visit your local Opus store to try these out for yourself and experience the difference!
Explore all 54 new Opus Essential Oil Colours today!