Discover 8 new single pigment Artists' Oil Colours
June 20, 2022
The story behind Winsor & Newton's new Artists' Oil Colours
Since 1832 in the journey of innovation to create today's art materials, Winsor & Newton are credited with being the first colour makers to publish a complete list of colours detailing the composition and permanence of their colours and, further still, establishing rigorous tests to measure their lightfastness. There are many ways to classify colours and their pigments with recognisable terms such as earth, traditional or modern, and perhaps a simpler classification is to divide between historical and contemporary colours.
Eight new Artists' Oil Colours
Winsor & Newton has launched a new range of eight new single pigment Artists' Oil Colours, five are inspired by their archive and three are contemporary colours.
The historical colours are Ruby Madder Alizarin, Ultramarine Pink, Smalt, Oriental Blue and Warm Brown Pink; the contemporary colours are Transparent Orange, Mineral Laque Orange and Mineral Green Deep.
In this story, we look in-depth at Smalt, Ultramarine Pink, Warm Brown Pink, Orange Laque Mineral and Transparent Orange.

Smalt (Dumont's Blue)
One of the oldest historical colours is Smalt, a blue pigment whose origins can be traced to a blue in ancient Egypt then known as 'Egyptian Blue'. Later discovered as a pigment in Saxony in 1540, it is described by George Field as "a vivid and gorgeous blue", but also found to decay and described by Field as 'gritty'.
Smalt blue is a good example of Winsor & Newton taking inspiration from the past while also considering a continued dedication to their rigorous testing and classification. In 2006, Peter Waldron, Winsor & Newton's Senior Research Chemist, opened a jar that had been labelled 'best quality smalt', preserved since 1890 by J Scott Taylor, Winsor & Newton's Scientific Director. Considering not only the natural beauty of this colour but George Field's observations, Waldron formulated the closest modern alternative to the original 1890 preserved Smalt, allowing Winsor & Newton to reintroduce this again as a limited-edition colour in 2007 for Winsor & Newton's 175 year anniversary.
Brought to life from the past, this beautiful colour is a bright variation on cobalt blue, and the earlier impermanent Smalt blue, thus maintaining the authenticity of its predecessor with the added advantage of durability both in oil as well as watercolour form
Ultramarine Pink & Warm Brown Pink
Also described as a historical colour in this new range, Ultramarine Pink is from the ultramarine family which has one of the richest pigment histories.
From Medieval Latin ultramarinus, literally meaning 'beyond the sea', Ultramarine was first obtained from the semi-precious stone lapis lazuli imported into Europe via Venice from Afghanistan. Prior to the 19th century, it was reserved to depict the most important religious figures in paintings or other wealthy commissions where a patron could even specify the amount of lapis lazuli to be used.
In a twist of economic fate, in 1828 the French chemist Christian Gmelin created a new synthetic version and publishing his research gave way to French Ultramarine and its many variations; capturing qualities from its past but, unlike lapis lazuli, a widely used version no longer reserved to the few who could afford it.
Ultramarine Pink from Winsor & Newton is a unique single pigment colour with a charismatic personality which distinguishes it to original ultramarine beyond cost alone. In mass tone Ultramarine Pink is a rich and intense deep pink – it has an exhilarating quality as if made from blackcurrants used in the making of the liquor crème de cassis – Ultramarine Pink then reveals light violet in its undertone.
Curiously, Winsor & Newton's Warm Brown Pink owes its development to similar colours once actually prepared from berries found in Avignon, France. However, unlike many natural carbon pigments of the past, this new Warm Brown Pink is lightfast, once again combining authenticity with archival permanence.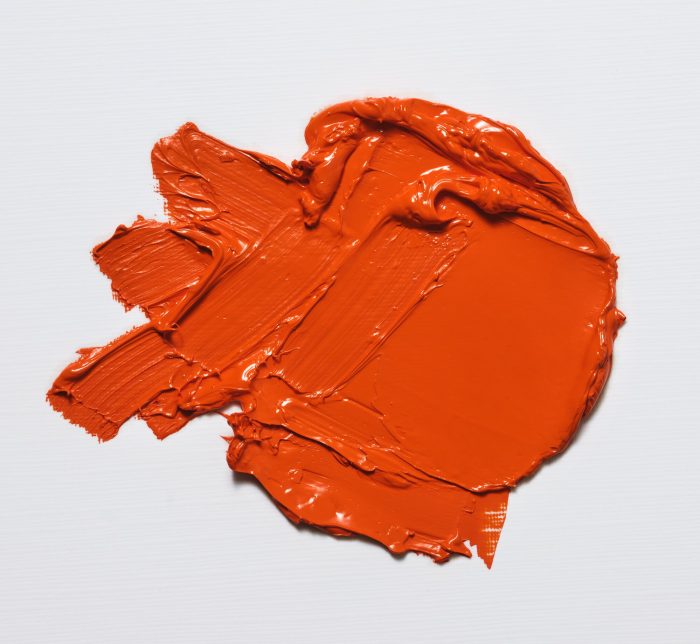 Orange Laque Mineral
In addition to permanence and cost, another reason for innovation is safety. Described as a modern colour, Winsor & Newton's Orange Laque Mineral is reminiscent of earlier toxic alternatives such as orange vermillion.
The new Orange Laque Mineral is a bright saturated orange unique in its single pigment with high opacity and strong tinting properties and thankfully for artists today no longer containing the hazardous mineral pigments such as orpiment and realgar once used by the old masters.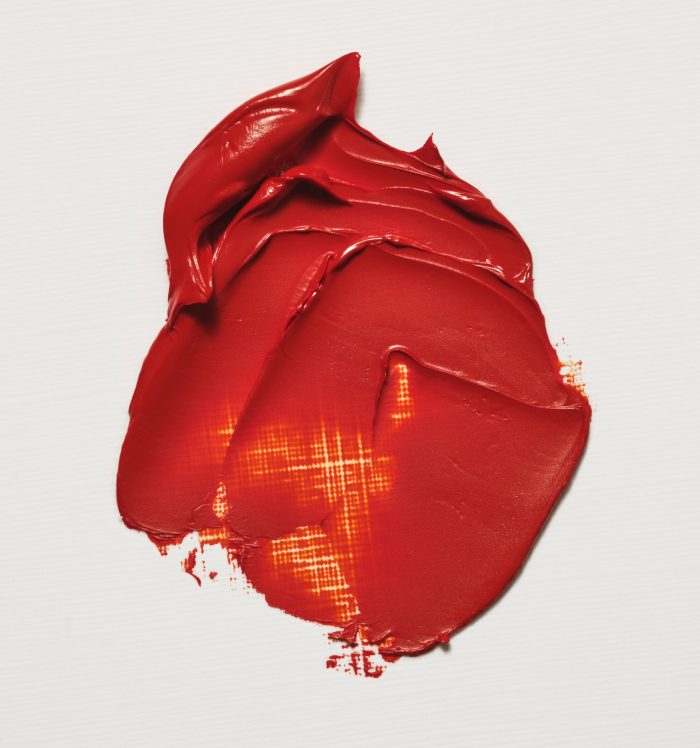 Transparent Orange
One of the most striking modern colours is Winsor & Newton's Transparent Orange.
A unique single pigment of bright pure orange distinct for its transparency, it is ideal for glazing or adding a warm rich opacity when mixed with titanium white (or achieving blue-greys in combination with Smalt blue).
Described as a hybrid pigment developed through the continuous pursuit of innovation, it combines the best attributes of both organic and inorganic pigments.
This article brought to you by our friends at Winsor & Newton.