Painting During a Pandemic – Gamblin
October 6, 2020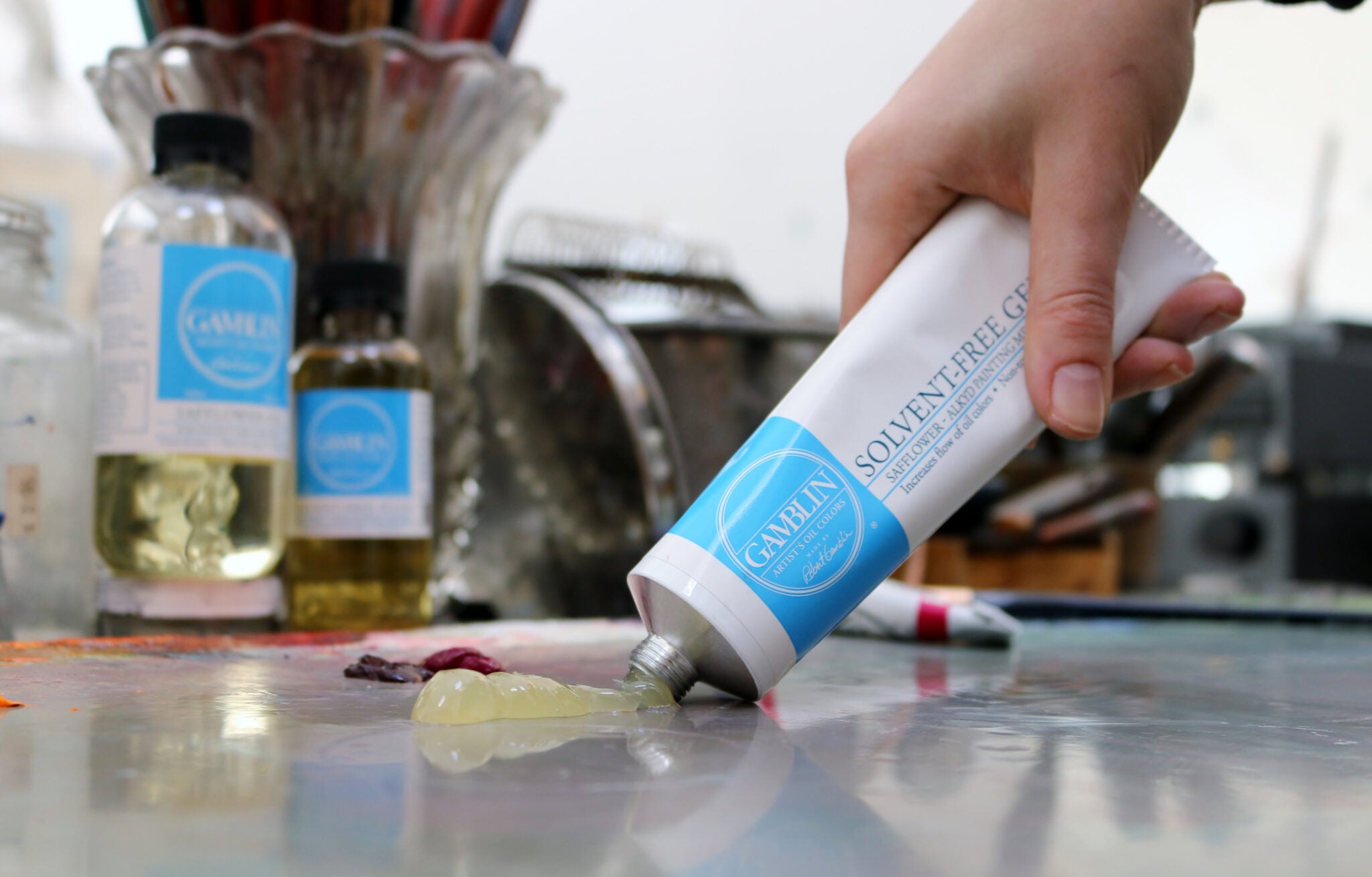 Oil Painting from Home 
Over the past several months, countless artists and educators have had their scheduled workshops and classes moved online to maintain distance and paint remotely. As fall approaches, this trend continues for many of us.
The most frequent question we've received recently is:
"How do I set up my oil painting studio at home?"
We'd love to share with you the Solvent-Free options available to help.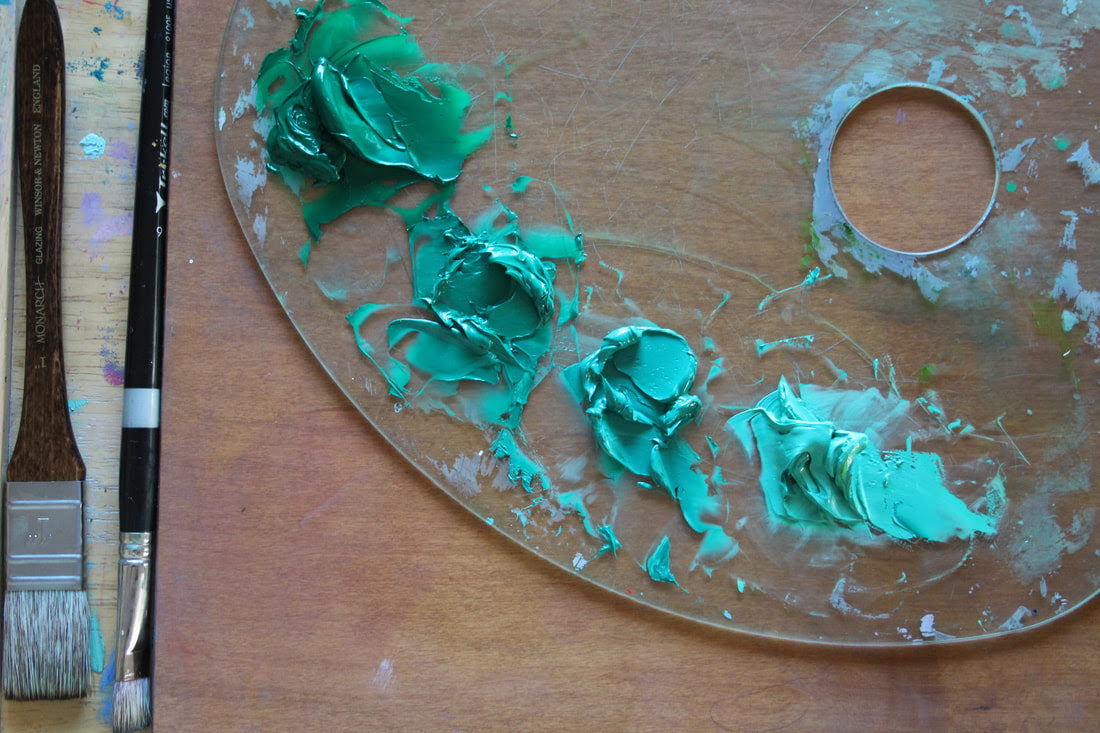 Painting Through a Pandemic:
3 Reasons Why Painting Solvent-Free is So Popular
#1. Artists are moving from classrooms or shared studios to their homes
Whether it is in a spare bedroom, a back patio, or at a kitchen table, artists are adapting to the challenges of the pandemic. Smaller spaces and limited ventilation are important factors when choosing painting materials. Because traditional oil colors are made with linseed (flax) oil and pigment, oil paint has always been solvent-free. In fact, oil colors and our range of solvent-free materials smell like vegetable oil!
#2. Oil painting and wellness go hand-in-hand
Making art and nurturing creativity are essential to mental health and our overall well-being. By incorporating solvent-free mediums and safflower oil for brush-cleaning, you can easily experience the lusciousness and depth of traditional oil colors without compromising health and safety. Going solvent-free is particularly important for painters that are pregnant, have chemical sensitivities, or have young children in proximity.
#3. Artists are stocking up on supplies
To avoid multiple trips to the art store (as much as we wish we could go every day!), many of us are stocking up on enough materials to get us through our next few projects. Making your stash safe with as few chemicals as possible is easy when choosing non-toxic materials like Solvent-Free Fluid, Safflower Oil, and
Solvent-Free Gel.
From October 1st to October 14th, save 20% on all Gamblin Artist Oils, plus you'll get a free 2oz Solvent-Free Fluid Medium with any $30 purchase of Gamblin product!
---
Studio Safety Guide
Available as a download, our Studio Safety Guide addresses the nature of oil painting, pigments, mediums, solvents and best practices for managing materials.
Staying Connected
We'd love to see what you're working on during this time. Please share your work using #gamblin. Your work and ideas always inspire and inform us.
Now more than ever, we are here to help you bring your best self to your biggest painting challenges. We offer personalized guidance on multiple topics! To help achieve this, our Painter Experience program is designed to connect you with an experienced Gamblin oil painter for expert advise.
---
Gamblin invites you to contact them either by email or by booking a phone appointment
with their Product Expert if you have questions about their products or product safety.
Appointments are human, informative, and completely free!
This article was brought to you by courtesy of Gamblin
By All Means Create