The Look of Wood & Strength of Metal: The Granville Frame
January 25, 2021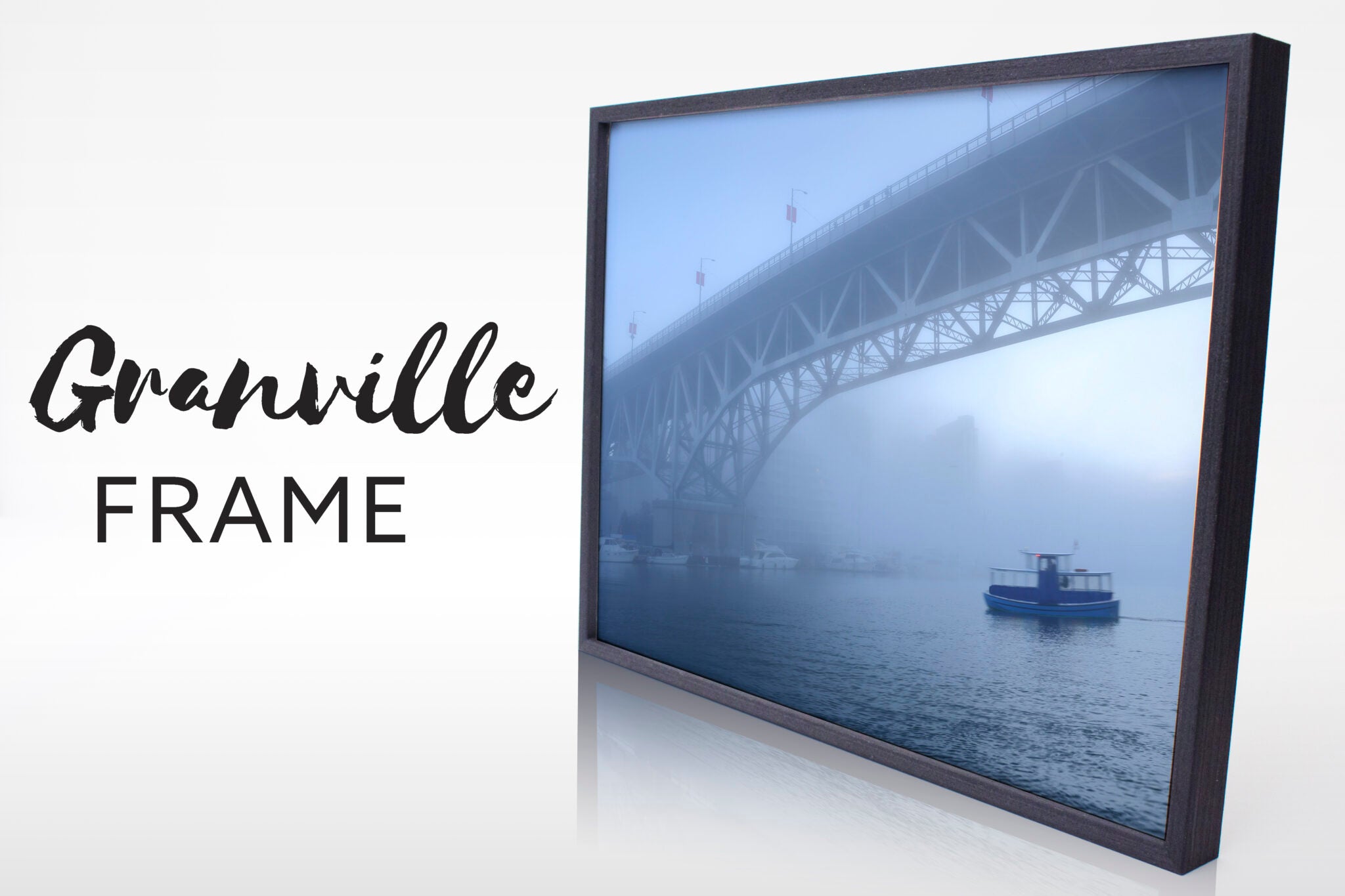 The Opus Granville Frame is a metal frame with a wood veneer to give you the best of both worlds; durable strength to protect your art or photography with a stylish appearance.
The Granville Frame is a traditional frame with minimalist right angles and neutral finishes. It is ideal for anyone who prefers a natural wood texture for their frames, and no extra fuss or decoration to allow the beauty of the natural wood to complement the art displayed inside.
The Granville Frame has some similar qualities to the Cypress Frame, such as a wood exterior with an internal metal structure, and both frames offer a clean and contemporary look. However, unlike the Cypress, the Granville's glass layer sits closer to the front-most edge of the frame, while the Cypress creates depth by having its glass sitting back inside the frame half an inch. Having the glass near the front rather than deeper within the frame creates a classic and traditional mood.
Try the Granville Frame for your photographs or any work of art on paper that you'd like to finish with a traditional, natural touch.
Included in the purchase of the Granville Frame:
• Wood veneer-wrapped aluminum frame
• Regular glass
• 2-Ply conservation board
• Quick-release hardboard backing
• Hanging clips (2)
• Plastic-coated wire (1)
---
Discover the Four Finishes: Walnut, Black, Neutral, Grey
---
---